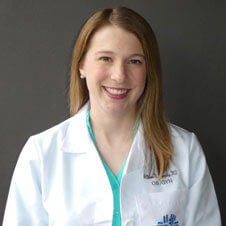 Address:
6482 East Main Street
Reynoldsburg , Ohio 43068
Phone: 614-856-0327
Fax: 614-856-3300
--
575 Westar Crossing, Suite 102
Westerville, OH 43082
Phone: 614-839-5555
Fax: 614-839-5100
--
7235 Sawmill Rd, Suite 200
Dublin, OH 43016
Phone: 614-889-6117
Fax: 614-889-8099
Dr. Murphy was born in Chicago, but she moved to Columbus during grade school and has since considered Ohio her home. She earned a B.A. in Mathematics at Bryn Mawr College in Bryn Mawr, PA. She completed her medical training at Wright State University Boonshoft School of Medicine in Dayton, Ohio. Dr. Murphy then completed her residency at Riverside Methodist Hospital. She is married to Brandon, a general surgeon and has 2 sons.