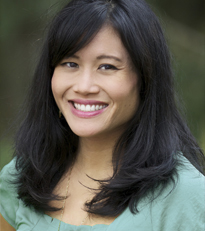 Address:
550 S. Cleveland Ave., Ste D
Westerville, OH 43081
Dr. Chan is a West Coast-Midwest hybrid. She grew up in Los Angeles, California and moved to Dublin, Ohio during high school. She received her Biochemistry degree, as well as a minor in Fine Art from University of California, San Diego. She attended The Ohio State University for medical school and became a die-hard Buckeye fan. She then fell in love with obstetrics and gynecology and completed her residency in OB/Gyn at St. Vincent Hospital in Indianapolis, Indiana. She is married to Tony, a Sports Medicine doctor, and they enjoy being closer to their families in Ohio. Tammy has a special interest in laparoscopic hysterecomy, adolescent health, and incontinence surgery. In her free time, she enjoys running, painting, snowboarding/skiing, and cooking like the Iron Chef.