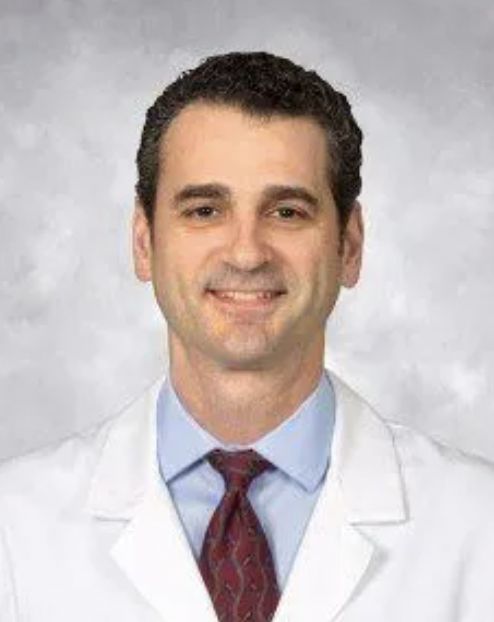 Specialty:
Gynecology
Robotic Surgery
Address:
725 Buckles Ct. North, Suite 230
Gahanna, OH 43230
--
1030 Refugee Rd.,Suite 260
Pickerington, OH 43147
--
11925 Lithopolis Rd.
Canal Winchester, OH 43110
A central Ohio native, Dr. Balaloski received his medical degree in 1993 from The Ohio State University and completed his Obstetrics and Gynecology at Riverside Methodist Hospital. Board-certified in Obstetrics and Gynecology, he is a Fellow of the American College of Obstetrics and Gynecology, the American College of Surgeons, as well as a member of the American Urogynecologic Society. In addition, he is accredited by the council for Gynecologic Endoscopy. Dr. Balaloski has been practicing in central Ohio for more than 20 years and has pioneered office-based gynecologic surgery in central Ohio. He was the first in central Ohio to perform endometrial ablation (an alternative to hysterectomy) in the office.
In addition to practicing Obstetrics, Dr. Balaloski is a well-respected leader in the area of minimally invasive surgery, including pelvic floor reparative surgery for prolapse. He is at the forefront in adopting new technology, and WomanKind was the first practice in central Ohio to perform the TVT procedure for urinary incontinence as well as being the first to perform office-based the endometrial thermal ablation procedure. Dr. Balaloski has participated in training dozens of physicians locally and regionally in pelvic floor reconstructive surgery and urinary incontinence procedures and has also performed hundreds of robotic surgeries for pelvic floor prolapse and common gynecologic conditions such as endometriosis and the treatment of fibroid tumors. Our professionals maintain the highest levels of accreditation and pursue ongoing education to stay abreast of the latest trends and women's health care.
Dr. Balaloski has been a life-long resident of Columbus and has been married for over 17 years and has a 15-year-old son and a 12-year-old daughter. He is dedicated to the community as well as his Macedonian heritage and enjoys biking and flying.
"I am truly fortunate to have been such an integral part of my patients' lives over the last 20+ years. I am honored by their trust in my care, and the care of their families, and still have the best job in the world."